DWebASAP crash landed on Earth but his fred flinstone and black beanie outfit ensured he was lucky enough to land unscathed – with the mocking tongue out to show off his ability.
On Earth, dwebASAP's purpose is to help Earthlings learn about the importance of the decentralized internet. Many stupid Fockers on Earth still use centralized banks and exchanges and don't really own any of their coins or assets.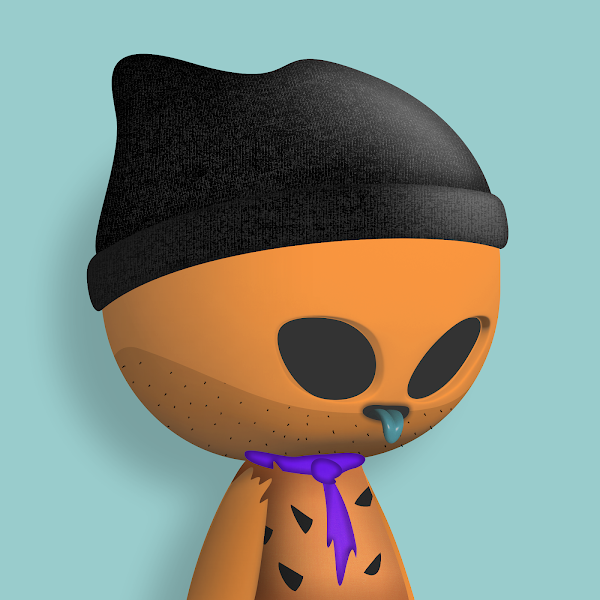 DWebASAP is also doing this not by boring hoooman ways – but by making fun products and fun activities (Fock Hat, EthME domain lottery, and more).
The Alien Boy crew is a lot of fun and supportive of dWebASAP making this hoooman abduction to the decentralized internet that much more entertaining.