Overview and Discussion of SifChain
We are excited to have found this gem – SifChain (ROWAN on Cosmos, eROWAN for Ethereum ) and want to introduce it to you today.
What is SifChain?
It is a Dex (decentralized exchange) on the Cosmos ecosystem based on Thorchain.
What makes SifChain Special / Different?
It is CURRENTLY (live, not some future promise) bridging 2 of the ecosystems we like
Cosmos
And
Ethereum
With more bridges in the works.
It is meant to allow IBC compatible ecosystems to come together and join forces for swapping and pooling.
More Features coming soon such as margin trading.
So let's do a demo
Going to dex.sifchain.finance I then need to connect 2 wallets:
Keplr for Cosmos
MetaMask for Ethereum
Once connected, now I need to deposit tokens that I want to swap and/or pool.
Once I have imported the tokens I am interested in – next I can choose to: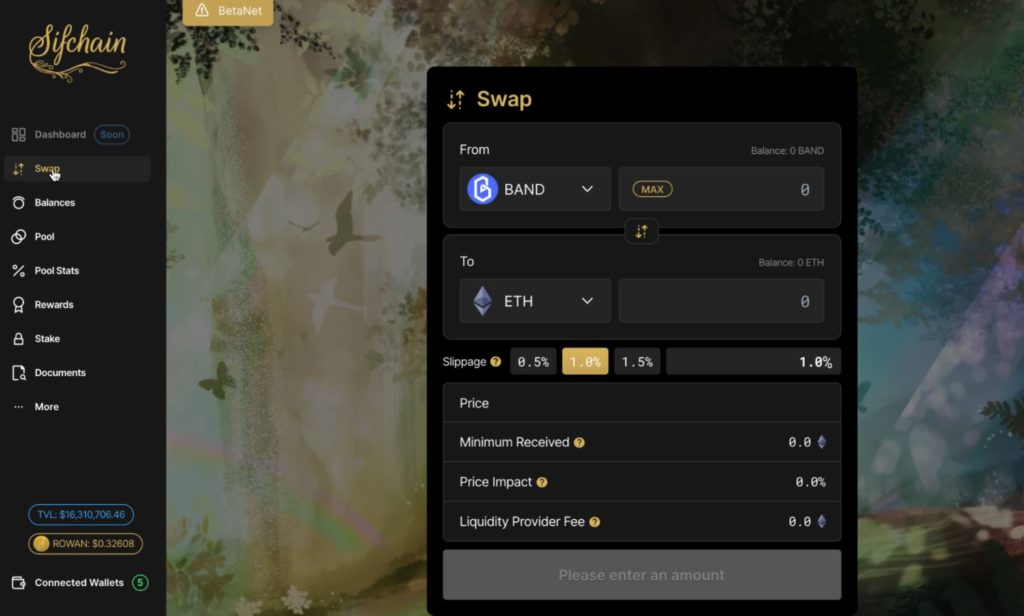 Or
Pool tokens (liquidity pool)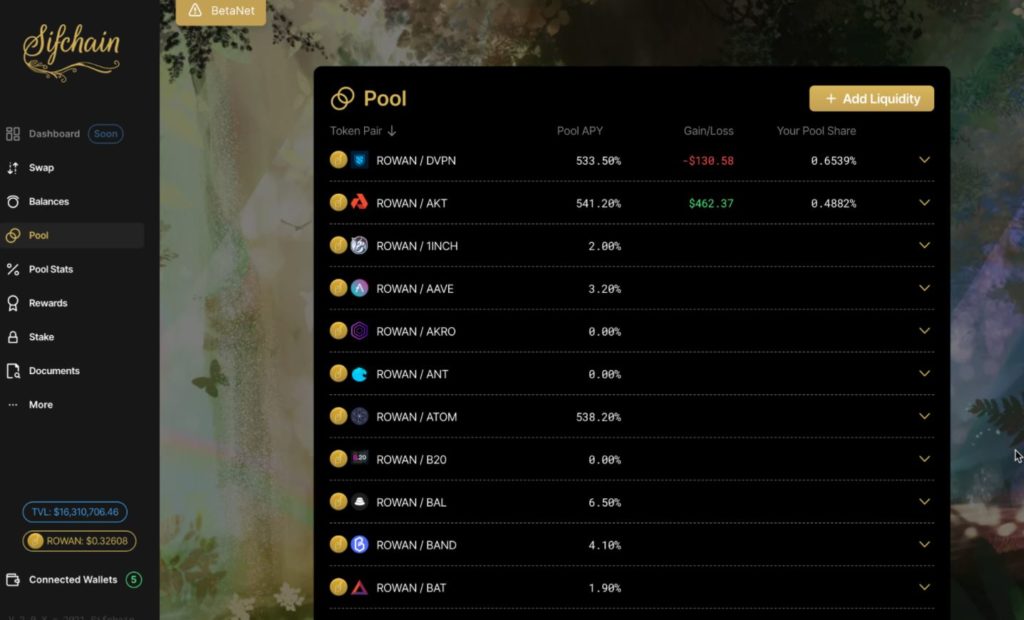 There is a reward program for pooling Cosmos token, called 0.42 program with healthy payout for pooling in ATOM, AKT, or DVPN (with more Cosmos tokens planned to also join the reward program soon)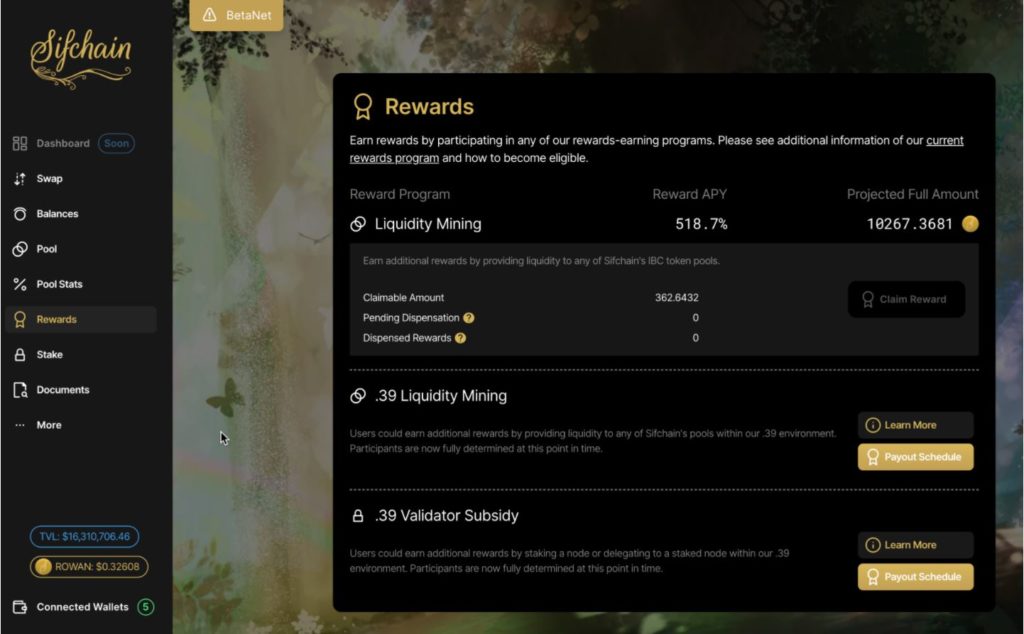 It is worth noting – Staking is 0% right now as inflation is not enabled, but once turned on they say it will be 7 – 20%
Check it out today at http://dex.sifchain.finance/ – note it is not available in the US.